Our top management staff comprises: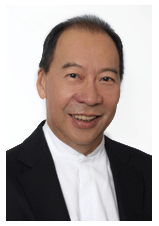 Charles Leong – Managing Director
Charles Leong has had over forty years of sales & marketing and management experience. The last thirty-five years of which were spent in the travel and tourism industry, both in the private and public sectors. His experience has spanned the world having worked in Asia, Europe, the Middle East and the USA covering responsibilities ranging from sales, marketing to senior management.
His career in the travel and tourism industry started in 1969 with Malaysia-Singapore Airlines/Singapore Airlines. He spent nineteen years in the airline industry including fourteen years  as Singapore Airline's General Manager in several overseas' offices.  His last position was General Manager Tradewinds, a wholly owned tour subsidiary of the airline, based in Singapore. It was at that time that the beginnings of a regional carrier, SilkAir was conceptualised and launched.
In the late 1980's, he was the Regional Director Asia Pacific and General Manager of America's largest tour operator, ATI, based at its Asia Pacific regional office in Hawaii.
For 10 years he was the Senior Vice President Americas of the Singapore Tourism Board, based in Los Angeles. He supervised four Vice Presidents in North America and four Marketing Representatives in Latin America.
In 2000, he was appointed Senior Director Tourism Business in Singapore Tourism Board's head office, overseeing inward and outward tourism investments, lifestyle and tourism manpower development. Subsequently, he was appointed Senior Director (Dy. Chairman & CE's Office), responsible for International Relations and World Expo 2005.
He worked for Banyan Tree Hotels & Resorts as Director, International Sales, and later as Sales Director of Banyan Tree Private Collection from 2005-2008.
In April 2004, he bought over Pacific Leisure Marketing Pte Ltd, and concurrently founded The Tourism Company with four former STB colleagues.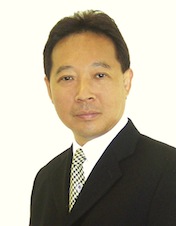 JK Lim (Joon Kiat)
Over the last 30 years JK accumulated a wealth of experience and knowledge in niche marketing, distribution and brand management across Asia Pacific.
His career in the travel and tourism industry started off in 1982 as Marketing Manager with American Express Travel Management Service driving American Express' Business Travel Service and Corporate Card product. He was also behind the branding and launch of Envoy Travel in Singapore.
He next spend 6 years in destination marketing as Business Development Manager with Holiday Tours & Travel, a subsidiary of QANTAS Holidays building the company's brand and distribution network throughout Europe.
One of JK's specific strength is his experience in the student and youth market. He was Group Director, Asia and Managing Director for STA Travel, Singapore & Malaysia for 12 years from 1993 and was responsible for building, developing STA Travel's brand/products and distribution network across Asia Pacific. This includes developing STA Travel's franchise business model and successfully negotiating and opening four franchise operations in China, Taiwan and Hong Kong.
JK is currently a practitioner in the niche marine and energy sector and acts in a consultancy capacity as a team member of The Tourism Company.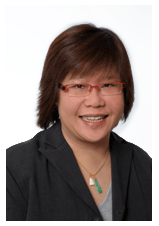 Grace Tong – Director
Grace has had over twenty five years experience in the travel and tourism industry.  Her travel industry career began in 1986 when she was Tour Assistant in Scenic Travel, and eventually promoted to Tour Executive, responsible for Product Development.
From 1989 to 1992, she was Marketing Executive at Thomas Cook Travel, responsible for Tours and Corporate Development.
In 1992, she joined Chan Brothers Travel as Head of Planning for the Australian Tour Product.
A year later, she worked at Oberoi Services as its Marketing & Sales Executive (F&B) until 1997 when she joined the Finnish Tourist Board as its Marketing Assistant.  With the closure of the Finnish Tourist Board in 2000, she joined Pacific Leisure Marketing Pte Ltd as Marketing Manager. She was promoted to General Manager in 2006.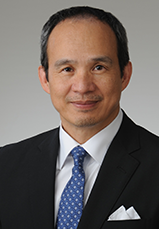 David Leung – Director
David has twenty-seven years' experience in sales and marketing, of which the last seventeen were in the travel industry. He has amassed extensive experiences in cross-cultural management of representatives and cross-platform sales and marketing channels.
He was the Regional Director of South and South East Asia for fifteen years' with the Hong Kong Tourist Board, responsible for 6 countries, from Southeast Asia to India.  Thereafter, he headed the HKTB operations in Japan for two years as the Regional Director.
David's keen understanding of co-op relations with strategic partners proved crucial as he often had to engage in delicate exchanges between government sectors and the travel trade, especially while executing major global marketing campaigns targeting issues like tourism recovery during SARS and the volatile political climates in recent years.
Prior to the travel industry, David was for the Regional Manager of Business Development for East Asia at Asia Business News (ABN), and Regional Sales and Marketing Manager for the Chinese Television Network(CTN).
He is currently consulting on tourism projects bridging various governments and travel trade entities as part of their efforts to further develop their tourism potential.